Painting Contractor in Lowell, MA
We will give the look that you have always wanted to your space with our high quality, efficient painting services, with dedication, focus, and safety.
Those who hire us, recommend us
Brian Phillips
2022-03-04
We used Top Notch for a couple accent walls in our new apartment - one being 20ft. The whole process from estimate to completion was a piece of cake. Great price, great results, the crew was professional and worked fast. Will definitely use them again in the future and I'd strongly recommend them to anyone I know.
These guys are pros. We had extremely challenging spaces to paint - cathedral ceilings, lots of corners, multiple colors per room - and they did amazing work with perfect lines and seams. They also fixed some tough plaster issues and made our old , beat up stairs look like new. Crew was professional and polite, showed up early, worked hard and was easy to have around. Great value for money too! Highly recommend.
Fred and his crew were fantastic! I hired him to come help me out with some interior re-painting and touch-ups prior to putting my condo up on the market. He was quick to come out and take a look and get me a quote, and a little over a week later he and the crew showed up on time and ready to work. They got right to business, and even went above and beyond what I'd expected to get out of their time -- in some of the touch-up work, they took care of my front door and even the baseboards! My place looks like a million bucks with many thanks to Top Notch -- cannot say enough good things about my experience!
I've used Top Notch to paint my office, my kitchen and my dining room. They are my favorite rooms in my house now! I will hire them for every paint job!
Wellington Maia
2020-11-30
Top notch pro painting were very neat and overachieved my expectations, Fred and his guys were very friendly and professional
Very professional company! I've worked with other painting companies before and this company has to be the best one! Thank you for doing an amazing job in my house! I highly recommend Top Notch!
CATEGORY: House Painters
DESCRIPTION OF WORK: Back porch to be painted
They did an amazing job, were very fast to come and give a quote and provided great service. The deck looked amazing when completed.
CATEGORY: Interior Painters
DESCRIPTION OF WORK: Large Bedroom: Painting of mahogany- stained, intricate woodwork; Painting of wallpapered, horsehair walls; Repair of a water stained ceiling and wall
Excellent. Frederico and his team were very professional. They were earlier than their stated arrival time each day, they were easy to work with, and they were committed to this project until it was finished. They were also very, very neat, and cleaned up after themselves each day. I was extremely happy with the outcome and I absolutely plan to hire them again.
CATEGORY: Interior Painters
DESCRIPTION OF WORK: Multiple bedroom painting
The quality of work was outstanding, their promptness and willingness to work with my requests was exceptional. Not only did they paint but repair some damaged drywall. I am a Marine Veteran, and from now on I will call no one else but Top Notch Pro Paint!
CATEGORY: Interior Painters
DESCRIPTION OF WORK: Painting of My house
Very responsive and reliable, his experts and advices made my life easier, the project went very well, Cost effective and very honest company to work with - I could not be happier -
CATEGORY: Interior Painters
DESCRIPTION OF WORK: Painting inside Apartment
very nice job, it delivered a high quality service, Communication was a key to accomplish tis job, I will definitely hire them again.
CATEGORY: Interior Painter
DESCRIPTION OF WORK: Full interior paint of rental property
Freddy and his team at Top Notch did an amazing job on my rental property. I live out of state and they made it quick and stress free. I didn't even need to be in town for them to know exactly what I wanted. They were able to paint match the previous colors and did an amazing job repainting all my doors and trim. 10/10 would recommend this company. Price was extremely fair for the amazing quality of work preformed.
CATEGORY: Interior Painter
DESCRIPTION OF WORK: Painting of whole apartment
Top Notch made painting my whole apartment seemeless. They were efficient and fast and the price was great as well! I would definitely hire them back.
CATEGORY: Interior Painter
DESCRIPTION OF WORK: Painting for kitchen and dining area
Perfection! The work was ammaculate and done in a timely matter.
CATEGORY: Interior Painter
DESCRIPTION OF WORK: Living Room & Kitchen Pianting
Mr. Martins and his crew were great ! Made several repairs to walls in addition to priming and painting my kitchen and living room area. His crew moved and covered my furniture and were done in the time he estimated. Would definitely hire again !
CATEGORY: Interior Painter
DESCRIPTION OF WORK: Full house interior painting
Freddy and his team was very professional and did an amazing job! Thank you!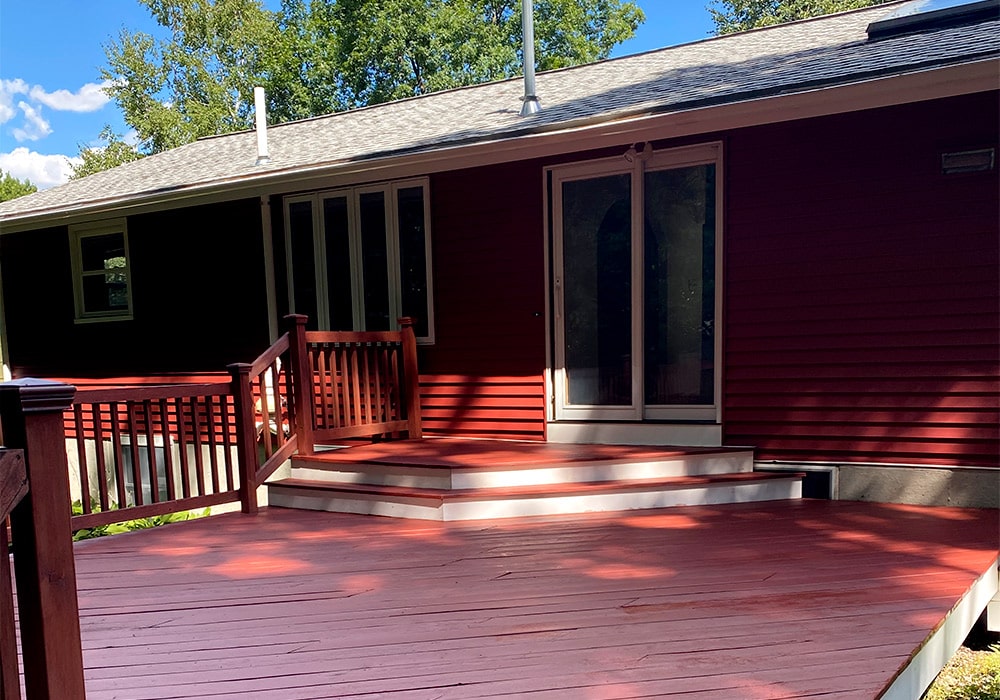 Top Notch Pro Painting specialists have been delivering fast services with high quality and fair prices for over 15 years!

We offer you a highly qualified team that knows exactly how to deliver to you the results you need and raise your property value through painting quality.

We offer a wide range of services done by specialists to attend to all your needs!
Learn more about our services
Apartment Turnover Painting
If you need a paint job for your apartment turnover, we know very well how to do it. At Top Notch Pro Painting, our team works meticulously and methodically to get your apartment quickly renovated and with quality.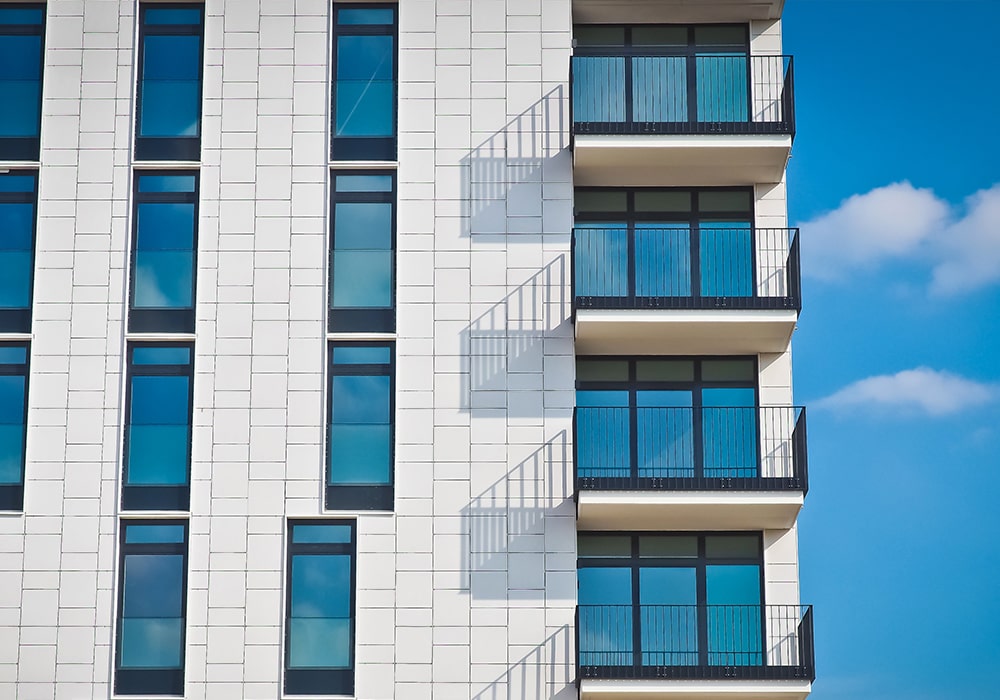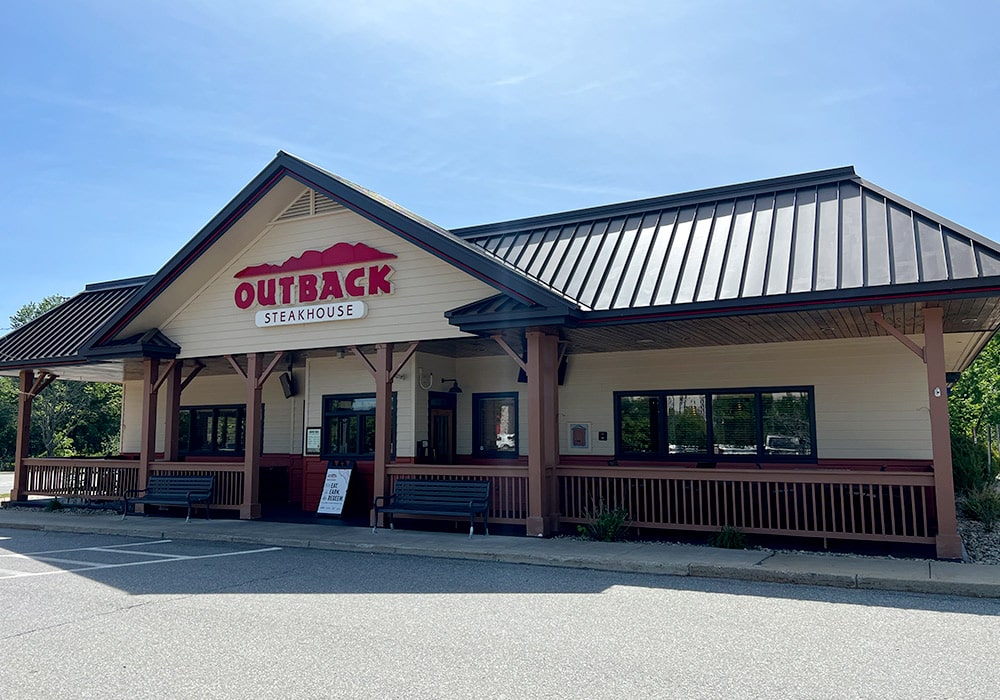 At Top Notch Pro Painting, we know that your business is just as important to you as your home. Therefore, our Commercial Painting services are exactly what you need to make your business stand out. Our quality work will add that extra touch to your property!
You will discover how much light, life, and beauty you can bring to your family by renovating your interior house painting. Click on learn more to understand in detail how our service works.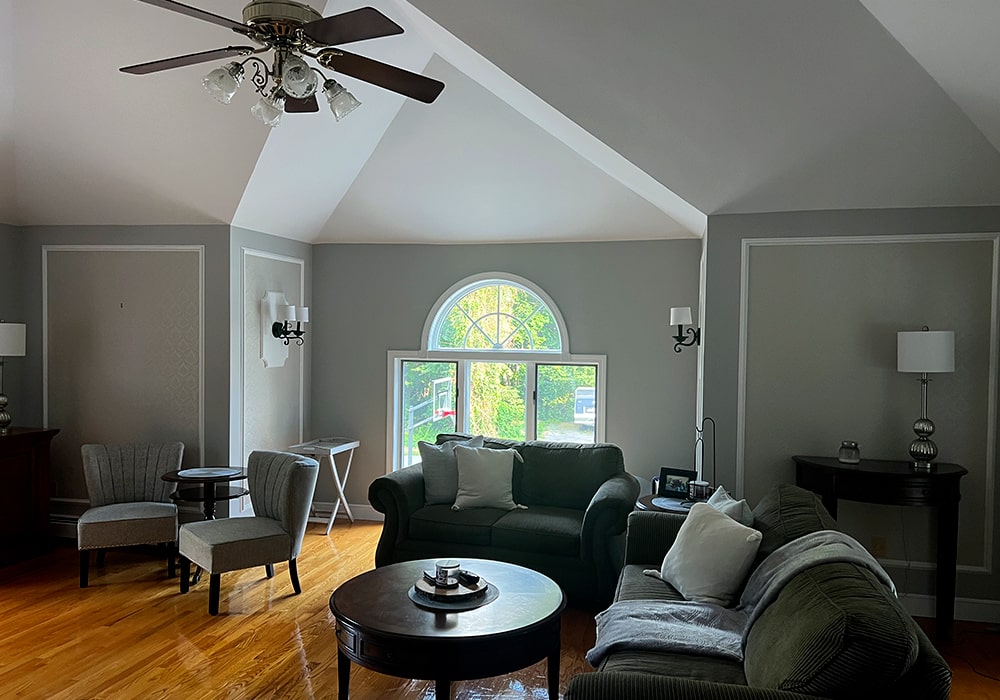 Find out which color is the best choice for your environment
We always use quality products, that's why we choose Benjamin Moore paints for our clients. Click on the button below right now and simulate the colors you want in your environment and remove the doubt from your mind.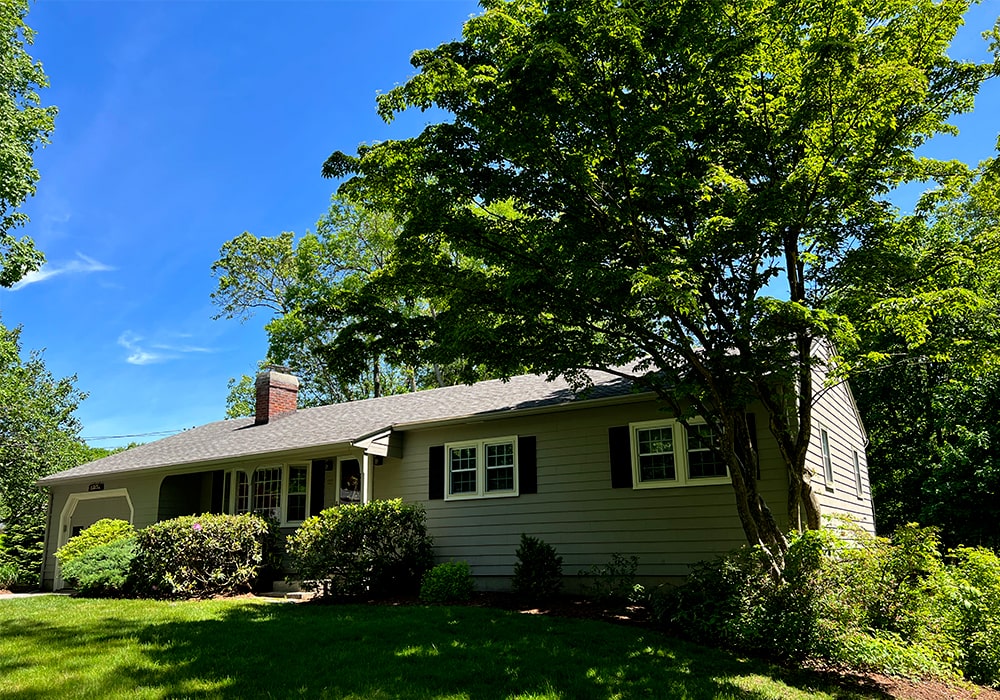 This service is one of our specialties! We focus on what needs to be done when looking at exterior painting. Whether it is a small touch up or repainting the entire property, we are here to make this process hassle free!
Top Notch Pro Painting has built a professional reputation by providing a satisfying customer experience. Before the paint of your choice is applied or the surface preparation is completed, we help you with your house's drywall repair needs and provide you and your family with the best result.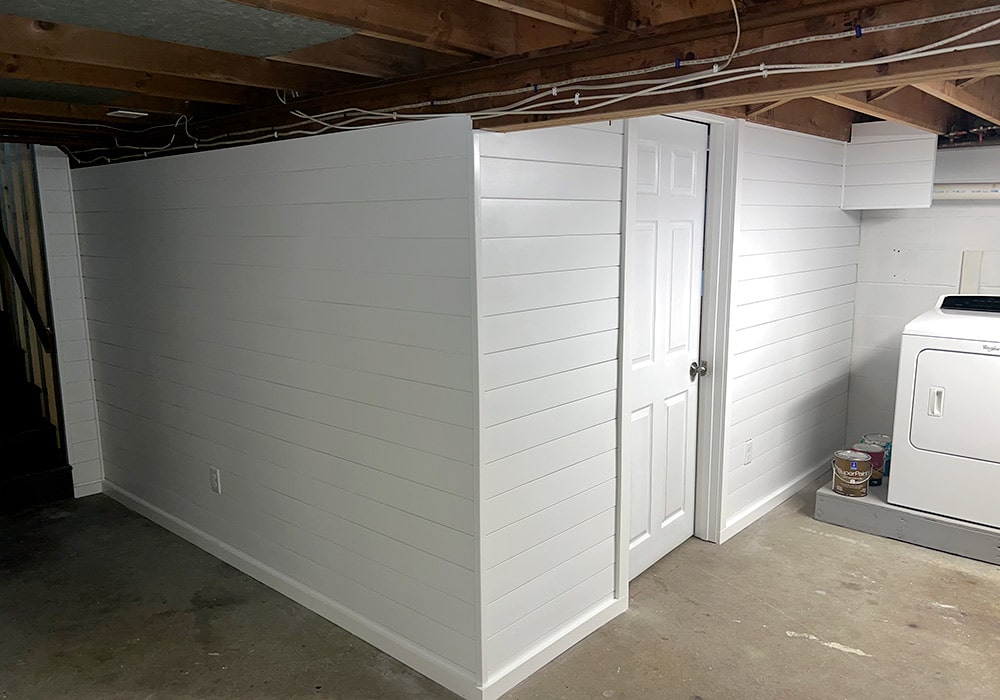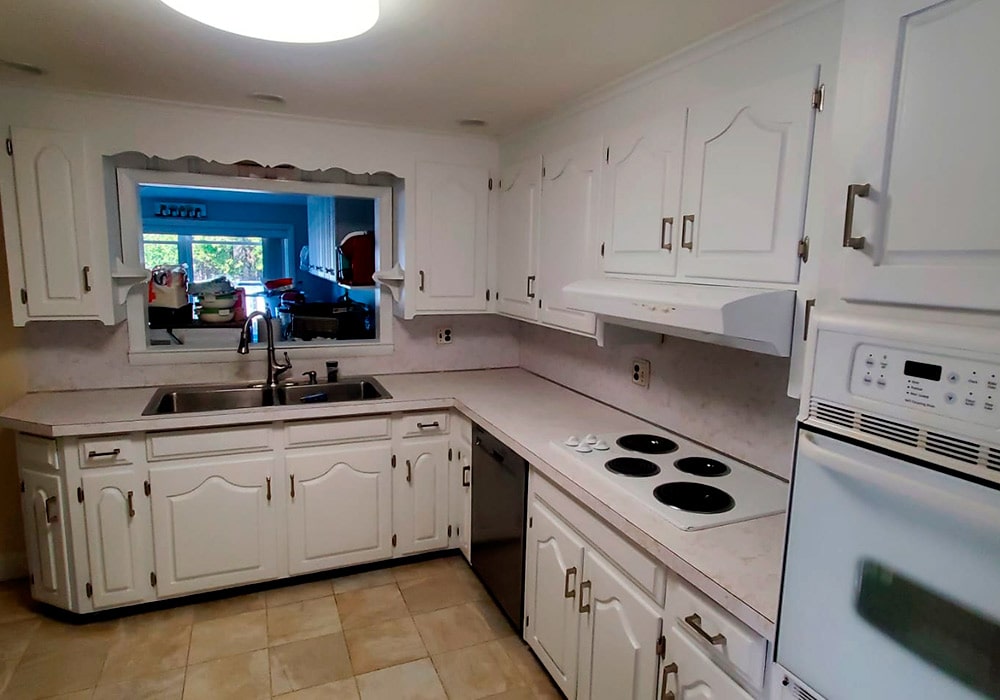 We offer cabinet retouching and painting services. Our most qualified workers will help you to fix your house or commercial building with high quality.
TOP advantages that only our clients know
Our job is to offer quick, economic and efficient services. We're a company that's focused on providing a worry-free experience based on a personalized project, with the objective of meeting all our clients' needs. We follow all health guidelines while we do our job in order to keep you and our team safe. We guarantee a beautiful result after our services.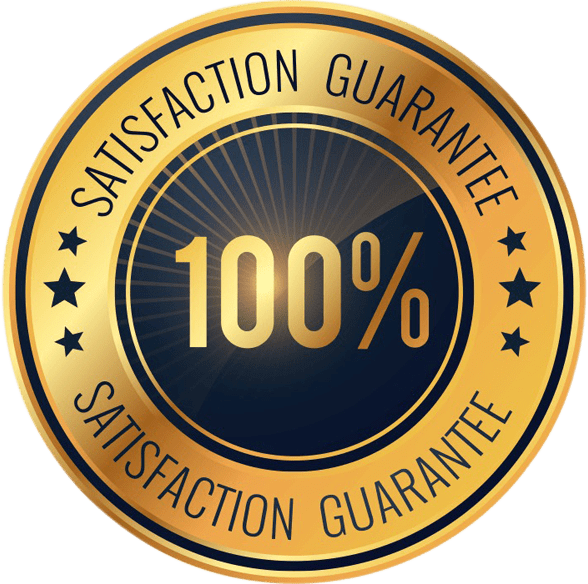 The name Top Notch Pro Painting is inspired by its founder Freddy. With more than 15 years of experience in the market, the company gains trust and respect for delivering an efficient, fast and quality service. One of the company's strongest values is honesty and we take each service we propose to do seriously.

More than services: a true transformation!
Partnership with the best companies in the market!
Requesting a free estimate is quick and easy, just fill out the form and we'll contact you, or if you prefer, call us.