Nestled in the heart of New England's Merrimack Valley, Lowell, Massachusetts, is a thriving community with a rich history and cultural charm. At Top Notch Pro Painting, we're proud to provide top-quality interior and exterior painting services to homeowners and businesses throughout the city. Our professional painters are dedicated to preserving Lowell's unique character while delivering exceptional quality work at an affordable cost of interior painting.
As a locally operated and highly-rated painting company, we understand the needs and expectations of the Lowell community. Our expertise extends from historic downtown buildings to modern office spaces, ensuring your property looks its best both inside and out.
Choose Lowell House Painters as a trusted partner in transforming your space, whether it's an accent wall or an entire property. Contact us today for a free estimate on interior painting, and let our professional painters bring your vision to life.
Look what they say about us:
Brian Phillips
2022-03-04
We used Top Notch for a couple accent walls in our new apartment - one being 20ft. The whole process from estimate to completion was a piece of cake. Great price, great results, the crew was professional and worked fast. Will definitely use them again in the future and I'd strongly recommend them to anyone I know.
These guys are pros. We had extremely challenging spaces to paint - cathedral ceilings, lots of corners, multiple colors per room - and they did amazing work with perfect lines and seams. They also fixed some tough plaster issues and made our old , beat up stairs look like new. Crew was professional and polite, showed up early, worked hard and was easy to have around. Great value for money too! Highly recommend.
Fred and his crew were fantastic! I hired him to come help me out with some interior re-painting and touch-ups prior to putting my condo up on the market. He was quick to come out and take a look and get me a quote, and a little over a week later he and the crew showed up on time and ready to work. They got right to business, and even went above and beyond what I'd expected to get out of their time -- in some of the touch-up work, they took care of my front door and even the baseboards! My place looks like a million bucks with many thanks to Top Notch -- cannot say enough good things about my experience!
I've used Top Notch to paint my office, my kitchen and my dining room. They are my favorite rooms in my house now! I will hire them for every paint job!
Wellington Maia
2020-11-30
Top notch pro painting were very neat and overachieved my expectations, Fred and his guys were very friendly and professional
Very professional company! I've worked with other painting companies before and this company has to be the best one! Thank you for doing an amazing job in my house! I highly recommend Top Notch!
On a scale of 0 to 10, how satisfied are you with your interior house painting?
Embrace honesty and self-reflection! Rate your satisfaction with your interior house painting on a scale of 0 to 10. Lowell House Painters is here to save the day if you're less than thrilled with your current paint job! As the best Lowell painting company, we proudly serve Lowell, Massachusetts, and the surrounding Merrimack Valley region, including Lowell National Historical Park and Downtown Lowell.
Our professional painting services include interior and exterior painting for homes, commercial buildings, offices, and apartments. Our experienced interior painters, local to Lowell, deeply understand the region's history and charm, which they bring to each project. We take worn-out walls with dull colors and transform them into flawlessly vibrant spaces at a fair price.
As a top-rated Lowell painting company, we work closely with Lowell City Development Authority, Lowell City Hall, and other local institutions to ensure quality results. Trust us with your painting project and experience the difference that our superior painting contractors can make!
The change is incredible!
Our team's dedication to quality and satisfaction, combined with our extensive experience in the industry, ensures that your painting project will significantly enhance your property's market value and provide joy and comfort to all. With a keen focus on customer satisfaction, our painting contractors place emphasis on delivering top-notch interior painting, perfect for accent walls and dining rooms. As experienced condo painters, we understand the needs of local residents and businesses and strive to exceed expectations in every project.
Choose the right Lowell painting company for your needs, and join the ranks of satisfied clients who have benefited from our expertise. Trust Lowell House Painters for a fresh coat of excellence!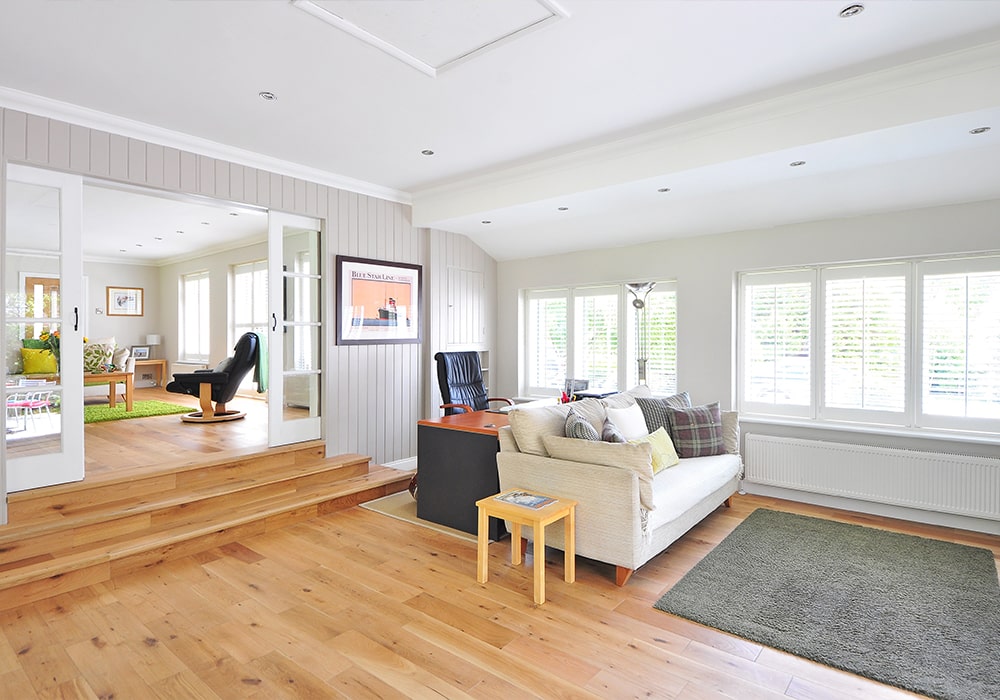 Renew your interior painting right now !
Our professional house painters offer top-notch interior and exterior painting services, proudly serving Lowell and the surrounding Merrimack Valley region. With experience in painting historic manufacturing sites, mills, and office spaces, our painting company is the perfect choice for local homeowners.
As an operated painting company deeply rooted in the community, our painters are well-versed in the area's unique architectural styles. From accent walls to dining rooms, our interior painters in Lowell will transform your entire home. Request an estimate today and discover why we're the go-to painting contractors for homeowners.
Interior painting services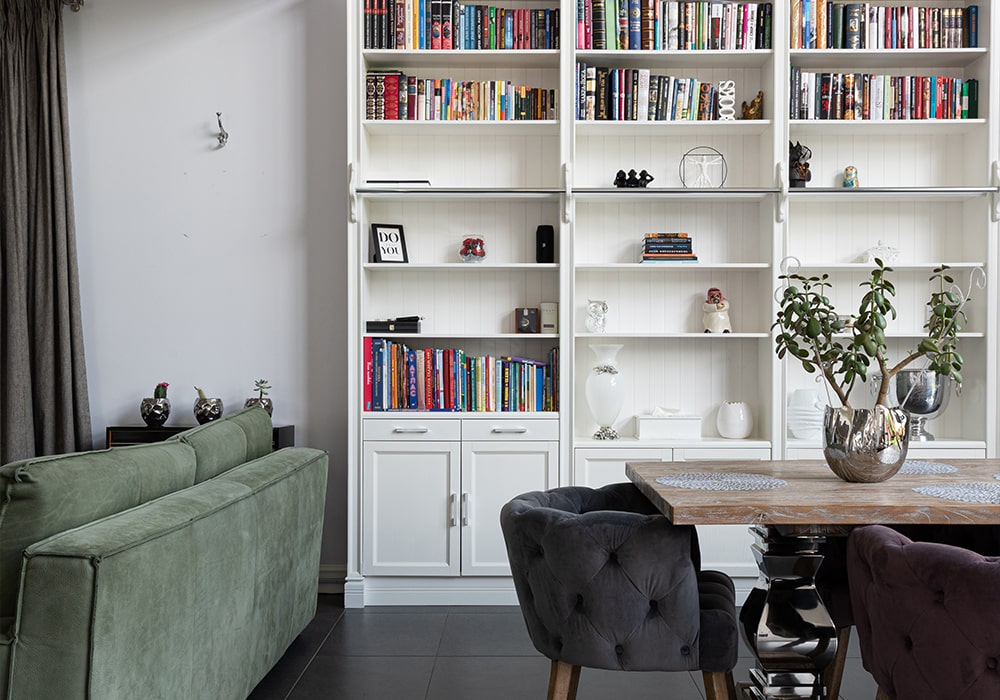 Cabinet refinishing and painting
Breathe new life into your kitchen or bathroom with our expert cabinet refinishing and painting services at Top Notch Pro Painting. We understand that cabinets are an essential part of your home's interior, and with time, they may experience wear and tear, fading, or chipping paint. Our professional painters are here to help you rejuvenate your cabinets, enhancing their appearance and adding value to your home.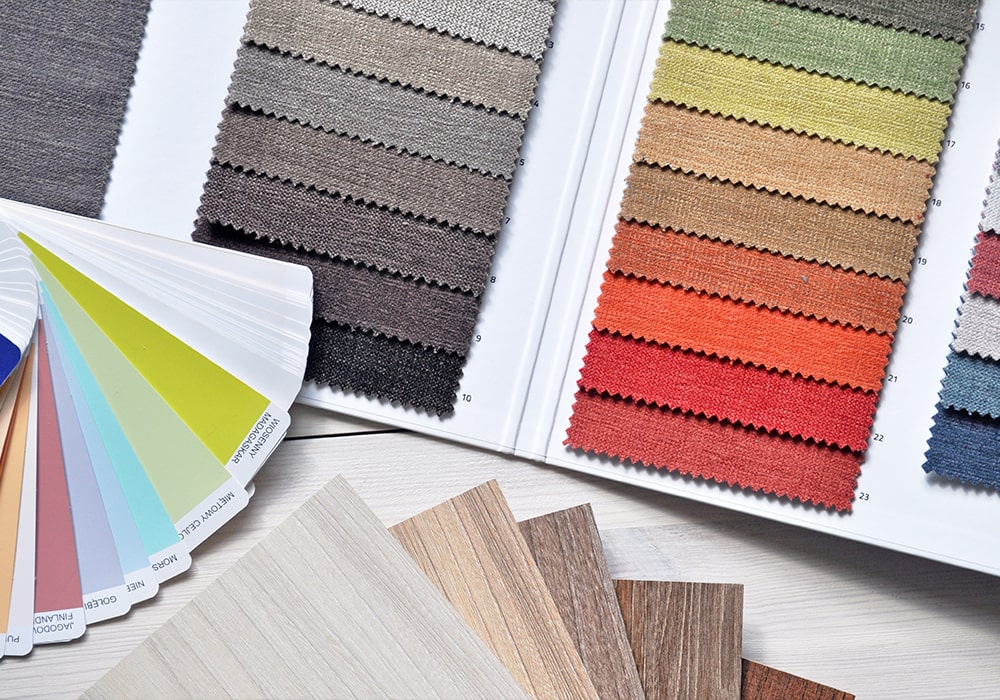 Selecting the ideal paint color for your home can be a challenging and crucial decision. The right color can enhance your house's appeal, while the wrong choice can make it appear dated and less valuable. At Lowell Painters, our professional house painters are here to assist you in making the best decision for your interior and exterior painting projects. Whether you want to enhance your home's interior with fresh house painting or seek reliable exterior painting services for your property, Lowell Painters is here to help.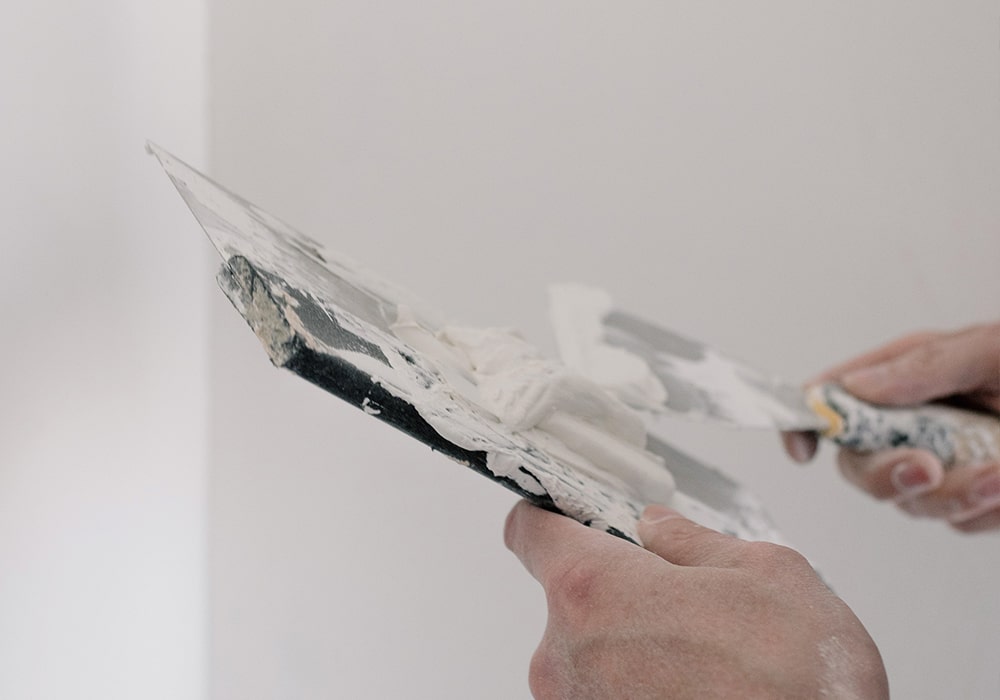 Concrete Staining and Epoxy Finish
Enhance your concrete surfaces with the ideal mix of style and function provided by concrete staining and epoxy finish, all while keeping Lowell, Massachusetts' unique characteristics in mind. Concrete staining is an extraordinary technique for introducing color, depth, and individuality to your surfaces, reflecting the vibrant spirit of the Lowell Folk Festival and the city's rich history, such as the legacy of Francis Cabot Lowell. We can devise a bespoke appearance that matches your interior or exterior design, taking inspiration from Lowell interior painters and accounting for the interior painting cost. Epoxy floor coatings, popular in both residential and commercial settings, offer incredible durability, resistance to stains and chemicals, and easy maintenance.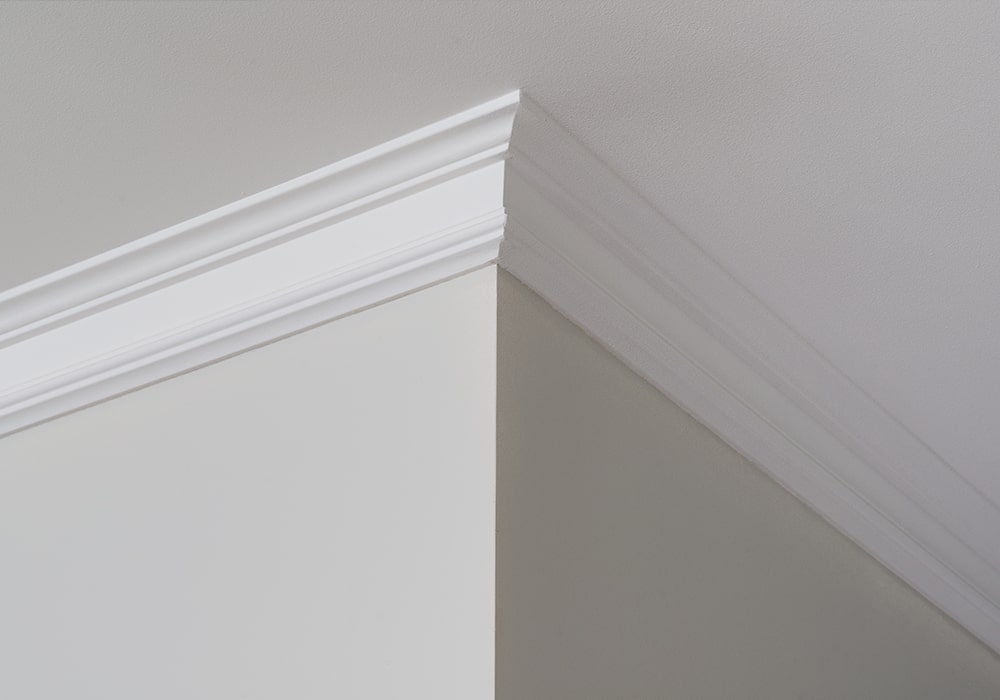 Upgrade your Lowell, Massachusetts, residence with exceptional crown molding services by our expert team, specializing in augmenting interiors with refinement and grace. In the heart of New England's Merrimack Valley Region, our proficient artisans excel in fitting and perfecting ornamental borders, boosting the overall allure of your living area. Crown molding imparts a classic touch, harmonizing with diverse architectural designs found in downtown Lowell and beyond. Working meticulously, our skilled craftsmen adeptly install crown molding around fireplaces, baseboards, door frames, and wainscoting, reflecting the rich history of Lowell's mill mayor flag and the Boston Manufacturing Company.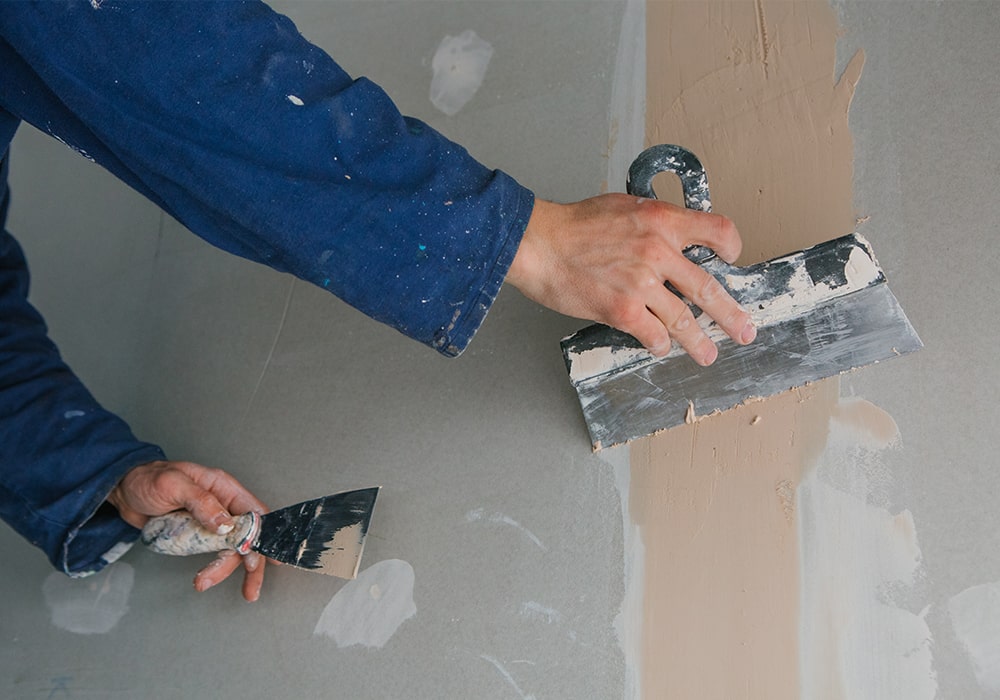 Drywall repair in Lowell, Massachusetts, is crucial for preserving your home's structural soundness and aesthetic appeal. Whether it's water damage near the Lowell Mill Mayor flag, accidental holes in downtown Lowell abutting areas, or general wear and tear around Middlesex Community College Expanded and UMass Lowell, prompt drywall repair can avert additional problems and reinstate your walls to their pristine state. Painting contractors, akin to Patrick Tracy Jackson of the so-called Boston Associates, possess the skills to expertly mend damaged zones, ensuring a flawless blend with adjacent surfaces. Proper drywall repair elevates your home's visual allure and protects its worth in the Boston Metropolitan Statistical Area, close to landmarks like the Whistler House Museum and Lowell Memorial Auditorium, under the watchful eye of William C. Krocker Lowell's flag.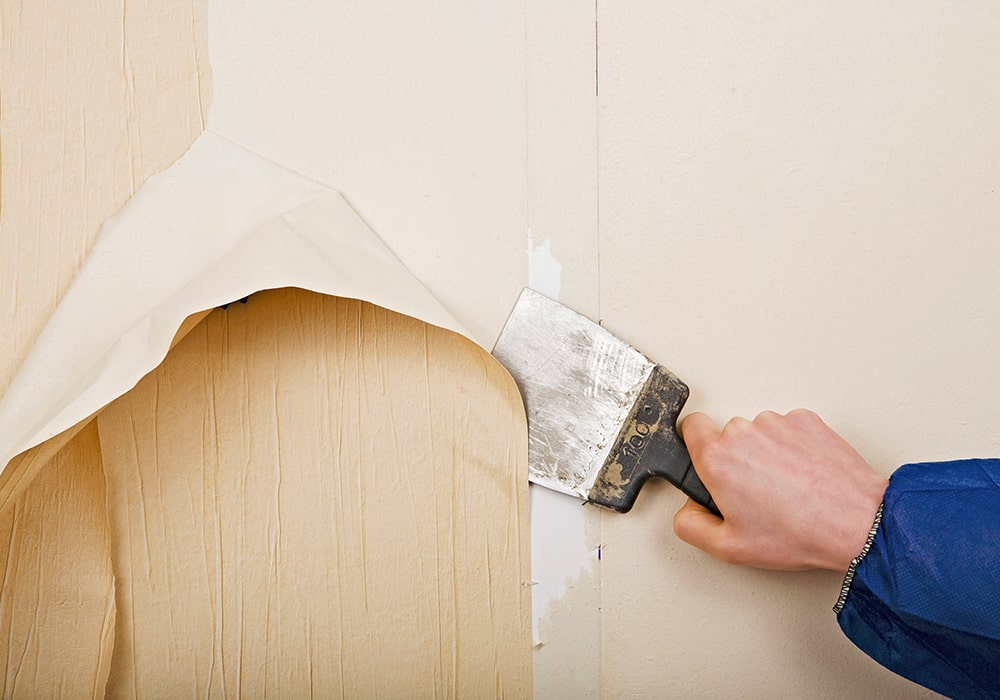 Wallpaper removal and installation
Enhancing the ambiance of any room, wallpaper transformations can be a powerful design choice; however, the removal and installation process can be both intimidating and time-consuming. Our company, based in the historic city of Lowell, Massachusetts, excels in providing exceptional wallpaper removal and installation services to elevate the aesthetics of your space. Embracing the expertise of Massachusetts Lowell painting contractors, we utilize industry-approved methodologies and cutting-edge tools to ensure the safe and effective removal of wallpaper.
Advantages of hiring our services:
We represent top quality produtcts & manufacturers
Top Notch Pro Painting, founded by Freddy, has been a trusted provider of exceptional painting services in Lowell, Massachusetts, for over 15 years. We take pride in our commitment to quality, efficiency, and honesty, ensuring the best results for our clients. Our team of skilled local painters specializes in both interior and exterior painting for residential and commercial properties. As active members of the Greater Lowell community, we are dedicated to enhancing the beauty and value of homes, businesses, and historical landmarks throughout the region. Choose Top Notch Pro Painting for an unparalleled painting experience that exceeds expectations.

CATEGORY: House Painters
DESCRIPTION OF WORK: Back porch to be painted
They did an amazing job, were very fast to come and give a quote and provided great service. The deck looked amazing when completed.
CATEGORY: Interior Painters
DESCRIPTION OF WORK: Large Bedroom: Painting of mahogany- stained, intricate woodwork; Painting of wallpapered, horsehair walls; Repair of a water stained ceiling and wall
Excellent. Frederico and his team were very professional. They were earlier than their stated arrival time each day, they were easy to work with, and they were committed to this project until it was finished. They were also very, very neat, and cleaned up after themselves each day. I was extremely happy with the outcome and I absolutely plan to hire them again.
CATEGORY: Interior Painters
DESCRIPTION OF WORK: Multiple bedroom painting
The quality of work was outstanding, their promptness and willingness to work with my requests was exceptional. Not only did they paint but repair some damaged drywall. I am a Marine Veteran, and from now on I will call no one else but Top Notch Pro Paint!
CATEGORY: Interior Painters
DESCRIPTION OF WORK: Painting of My house
Very responsive and reliable, his experts and advices made my life easier, the project went very well, Cost effective and very honest company to work with - I could not be happier -
CATEGORY: Interior Painters
DESCRIPTION OF WORK: Painting inside Apartment
very nice job, it delivered a high quality service, Communication was a key to accomplish tis job, I will definitely hire them again.
CATEGORY: Interior Painter
DESCRIPTION OF WORK: Full interior paint of rental property
Freddy and his team at Top Notch did an amazing job on my rental property. I live out of state and they made it quick and stress free. I didn't even need to be in town for them to know exactly what I wanted. They were able to paint match the previous colors and did an amazing job repainting all my doors and trim. 10/10 would recommend this company. Price was extremely fair for the amazing quality of work preformed.
CATEGORY: Interior Painter
DESCRIPTION OF WORK: Painting of whole apartment
Top Notch made painting my whole apartment seemeless. They were efficient and fast and the price was great as well! I would definitely hire them back.
CATEGORY: Interior Painter
DESCRIPTION OF WORK: Painting for kitchen and dining area
Perfection! The work was ammaculate and done in a timely matter.
CATEGORY: Interior Painter
DESCRIPTION OF WORK: Living Room & Kitchen Pianting
Mr. Martins and his crew were great ! Made several repairs to walls in addition to priming and painting my kitchen and living room area. His crew moved and covered my furniture and were done in the time he estimated. Would definitely hire again !
CATEGORY: Interior Painter
DESCRIPTION OF WORK: Full house interior painting
Freddy and his team was very professional and did an amazing job! Thank you!
Frequently Asked Questions
What types of house painting services do you offer?
In Lowell, Massachusetts, interior painters offer various house painting services, including but not limited to wall painting, trim painting, and ceiling painting. They also offer a wide range of finishes such as matte, eggshell, satin, semi-gloss, and high-gloss. When it comes to honoring the city's rich history, they take into consideration the city's historical significance, including Francis Cabot Lowell and the Lowell Mills, in choosing colors and finishes. With years of experience, Lowell's interior painters work closely with homeowners to achieve their desired look, taking into account their specific requirements.
What is the typical cost of hiring local painters for interior painting projects in Lowell?
The typical cost for hiring local painters in Lowell varies based on factors such as the size of the project and paint quality. Homeowners can get a rough estimate by contacting local painting companies and requesting quotes. The city council and Massachusetts system also help maintain competitive pricing. To know our pricing, call us today.
How do I choose the right interior painter for my Lowell home?
To choose the right interior painter for your Lowell home, consider factors such as experience in painting various spaces like office spaces, multipurpose indoor sports arenas, and unique buildings within Lowell's historic manufacturing sites. Additionally, it's important to choose painters who take into account the homeowner's unique style and preferences. Do check our valuable testimonials to know our service quality.
Can Lowell painters also handle exterior painting projects?
Many Lowell painters also offer exterior painting services. They use high-quality paints that can withstand the city's diverse weather conditions, including freezing temperatures and heavy snowfall. These painters preserve Lowell's buildings' unique architectural features while protecting them from the elements. To learn about our exterior painting services, visit https://topnotchpropainting.com/exterior-painters-lowell/
How long does it usually take for interior painters to complete a paint project in a Lowell home?
The duration for interior painters to complete a paint project in a Lowell home depends on factors such as the project size, specific requirements, and the painter's experience. Discussing these factors with the painting company to get a more accurate timeline is important.
How can I get a quote for an interior painting project?
To get a quote for an interior painting project, contact local painting companies with a solid reputation and strong ties to the community. Be sure to provide as much information as possible about the project to get an accurate estimate. This includes the square footage of the space, the type of surfaces that need to be painted, the desired finish, and any unique features of the space. Once the painting company has all the necessary information, they can provide a detailed estimate, including labor costs, materials, and additional charges.
What types of paint and materials do your interior painters use?
We use high-quality paints and materials to ensure the best results for projects in the city's diverse architectural landscape. We can provide guidance on the right type of paint and finish for different surfaces, taking into account factors such as durability and appearance. For example, in areas with high humidity, painters may recommend moisture-resistant paint to prevent mold and mildew. We may also suggest low-VOC paint to reduce indoor air pollution. With years of experience, these painters understand which paints and finishes work best in different situations and can provide valuable guidance to homeowners.
Can your interior painters help with choosing the right colors and finishes for my home?
Interior painters in Lowell can provide guidance on choosing the right colors and finishes for your home. They take into account local influences such as the Massachusetts Civil Flag and Lowell Devils when making recommendations. We can help homeowners choose colors that complement the unique features of their homes and reflect their personal style. We can also suggest finishes that will work best for different surfaces, such as a high-gloss finish for trim or a matte finish for walls. By working closely with homeowners, painters can create a functional and aesthetically pleasing look.
Why Choose Cabinet Refinishing and Painting?
Cost-Effective Upgrade:
Refinishing and painting your cabinets is an affordable alternative to a complete renovation or replacement. Our skilled painters can deliver stunning results that elevate the look of your kitchen or bathroom without breaking the bank.
Customizable:
With cabinet refinishing and painting, you have the freedom to choose from a wide range of colors and finishes to match your existing decor or create an entirely new look. Our experienced painters will work with you to select the perfect shade and finish to complement your space.
Environmentally Friendly:
By refinishing and painting your cabinets, you're making a sustainable choice. This process helps to reduce waste, as you're not discarding old cabinets and replacing them with new ones.
Faster Turnaround Time:
Cabinet refinishing and painting is quicker than a full remodel or replacement. Our professional painters will work efficiently to minimize disruption to your daily life, ensuring the project's smooth and timely completion.
How do I know if a painting contractor in Lowell is licensed and insured?
To verify if a painting contractor in Lowell is licensed and insured, check with local authorities such as the city council and the Massachusetts system. It's important to work with fully licensed and insured painters to protect both the homeowner and the painting company. A license ensures that the painting company has met all local regulations and requirements, while insurance protects the homeowner from any accidents or damages that may occur during the project. A reputable painting company will be happy to provide proof of license and insurance upon request.
What is your Cabinet Refinishing and Painting Process?
At Top Notch Pro Painting, we follow a meticulous process to ensure the best results for your cabinets:
Inspection and Assessment:
Our painters will first inspect your cabinets to identify any damages, such as scratches, dents, or worn-out hinges, that may require repair before the painting process begins.
Cleaning and Sanding:
We thoroughly clean your cabinets to remove grease, grime, and any other contaminants that could affect the paint's adhesion. Next, we sand the surfaces to create a smooth and even base for the paint.
Priming:
A high-quality primer is applied to ensure the paint adheres properly and provides a durable finish. This step is crucial for preventing peeling or chipping in the future.
Painting:
Our skilled painters apply multiple coats of high-quality paint, allowing each coat to dry completely before applying the next. This ensures a smooth, even, and long-lasting finish.
Protective Coating:
After the final coat of paint, we apply a protective clear coat to seal and protect your newly refinished cabinets from everyday wear and tear.
Reassembly and Cleanup:
Finally, we reassemble your cabinets, reinstalling hardware, doors, and drawers. Our team will thoroughly clean the work area, leaving your kitchen or bathroom looking fresh and revitalized.
Trust Top Notch Pro Painting for all your cabinet refinishing and painting needs in Lowell, Massachusetts, and the surrounding areas. Contact us today to schedule a consultation and discover how our professional painters can help you achieve the stunning results you desire for your home.
What is your wallpaper removal and installation process all about?
Our efficient wallpaper removal process includes the following:
Prepping the room:
We cover your furniture, flooring, and fixtures with drop cloths and plastic sheeting.
Assessing the wallpaper type:
Different types of wallpaper require different removal methods. We identify the type of wallpaper to ensure the most effective removal process.
Applying wallpaper removal solution:
We use safe, eco-friendly solutions to loosen the wallpaper adhesive without damaging your walls.
Gently scraping and peeling:
Our skilled technicians carefully scrape and peel the wallpaper to avoid any damage to your walls.
Cleaning and priming:
After removing the wallpaper, we clean and prime the walls, ensuring a smooth surface for the new wallpaper or paint.
Professional Wallpaper Installation
Whether you're looking to refresh a single room or redesign your entire home, our expert wallpaper installation services guarantee a flawless finish. Our professional wallpaper installation process includes the following:
Wall preparation:
We thoroughly clean, repair, and prime your walls, ensuring a smooth and even surface for the wallpaper installation.
Measuring and cutting:
Our team meticulously measures and cuts the wallpaper to fit your walls perfectly, accounting for outlets, windows, and other obstacles.
Applying adhesive:
We employ premium-quality adhesives in our process to guarantee that the wallpaper adheres securely and smoothly to the wall, providing a flawless, long-lasting, and visually appealing result.
Aligning and smoothing:
Our experienced installers carefully align the wallpaper, making sure patterns match, and the seams are virtually invisible. We then smooth out any bubbles or wrinkles for a flawless finish.
Trimming and cleaning:
We meticulously trim any excess wallpaper and thoroughly clean the surrounding area, ensuring your room is left looking pristine, polished, and impeccably finished.
Choose our expert wallpaper removal and installation services for a hassle-free experience and impeccable results. Let us transform your space with our exceptional craftsmanship and attention to detail. Contact us today to discuss your wallpaper project and receive a free, no-obligation quote.
Apart from interior painting, Top Notch Pro Painting contractors excel in which all services?
In addition to interior painting, Top Notch Pro Painting contractors showcase their expertise in a wide range of services to address the diverse requirements of clients. These services encompass Apartment Turnovers Paintings, which guarantees a rejuvenated and captivating ambiance for incoming residents; Cabinet Painting, breathing new life into kitchen and bathroom cabinetry; and Commercial Painting, providing a polished and inviting aesthetic to commercial spaces.
Furthermore, Top Notch Pro Painting contractors excel in Drywall repairs, ensuring the durability and stability of walls, as well as addressing any imperfections that may arise over time. Finally, our Exterior Painting services not only elevate the curb appeal of buildings but also provide essential protection against environmental factors such as weather and wear. With such comprehensive offerings, Top Notch Pro Painting contractors are the ultimate choice for all your painting and maintenance needs.
Requesting a free estimate is quick and easy, just fill out the form and we'll contact you, or if you prefer, call us.